(Last Updated On: December 5, 2022)
Key Highlights
Electric tandoors are durable and can be used to prepare different food items
Features like the design, voltage, and more should be considered before buying one
Brands like Hot Life, Wellberg, and more offer the best electric tandoors
Tandoori cooking is all the rage these days, and for good reason. It really gets better when you have the right tandoor, whether you're seeking to prepare your own dish at home or enjoy one of the many delectable tandoori dishes off the menu while traveling.
Electric tandoors are popular these days. It is durable and can be used in a variety of dishes. In this article, we'll take a look at some of the best commercial electric tandoors that are perfect for commercial use.
Hot Life 21-Inch Commercial Electric Tandoor
Pros
Budget-friendly
Shockproof
Cons
This Hotlife electric tandoor is made from cast iron material. You can quickly prepare oil-free tandoori and grilled cuisine using this electric tandoor. Food that has been frozen before can be reheated without being overcooked. You can prepare a variety of foods using this. It is a portable appliance. All the parts are detachable. This product has a 2000W power source and is shockproof. You can get this electric tandoor for Rs. 4,999 from Amazon.
| | |
| --- | --- |
| Material | Cast Iron |
| Dimensions | 15D x 29W x 16H Centimeters |
| Wattage | 2000 Watts |
| Style | Electric tandoor |
| Voltage | 220 Volts |
Also Read | Best Air Fryers With Pre-Set Menus Under Rs. 6,000 In 2022
Wellberg Electric Tandoor
Pros
Powerful heating element
Comes with a lot of accessories
Cons
Doesn't have a temperature control indicator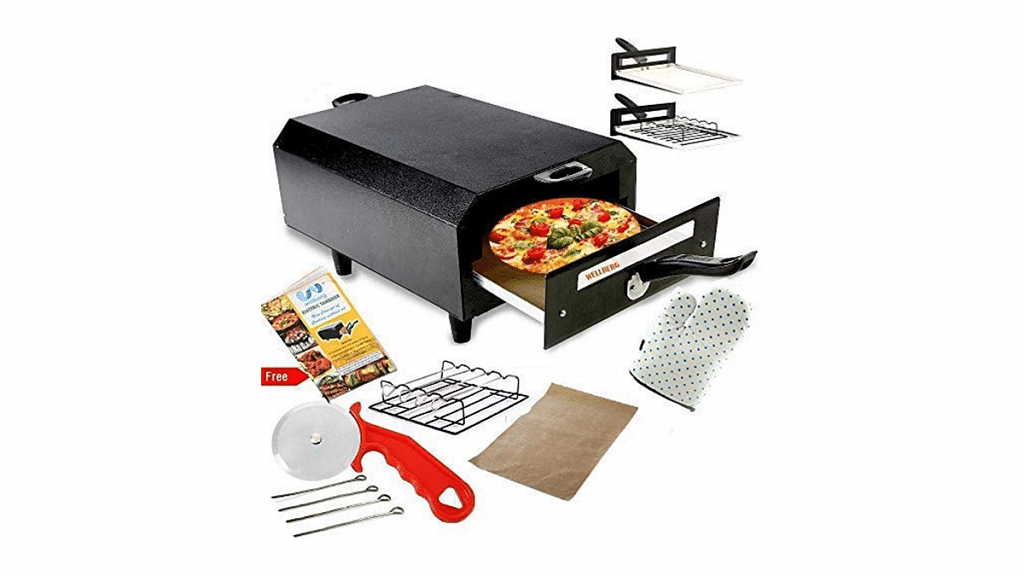 With this Wellberg 14-inch electric tandoor, you can cook without using any oil. It is incredibly adaptable and can be used for a variety of recipes including air frying, baking, and making pizza. Additionally, this tandoor can be used to reheat food and defrost frozen goods. A recipe book that is included with this tandoor will assist you continue to learn more about tandoori cooking. The Wellberg Electric Tandoor is priced at Rs. 2,374 on Amazon.
| | |
| --- | --- |
| Heating Element | SS |
| Weight | 5Kgs |
| Wattage | 2000 Watts |
| Style | Electric tandoor |
| Voltage | 220 Volts |
Mini Chef Electric Tandoor
Pros
Oil-free cooking
Budget-friendly
Cons
The Mini Chef Electric Tandoor is a big-size appliance. This specializes in cooking and grilling. You will receive one heat-proof stand and a food-warming top when you purchase this. Small parties would benefit from this. Along with many other dishes, you can prepare crispy and delicious tandoori tikkas. The price of this electric tandoor is Rs. 4,190 and is available for sale on Amazon.
| | |
| --- | --- |
| Material | Metal |
| Dimensions | 29D x 42W x 21H Centimeters |
| Wattage | 2000 Watts |
| Weight | 9Kgs |
Bright Berg Veda Restaurant 2000W Electric Tandoor
Pros
It comes with many components
Affordable
Cons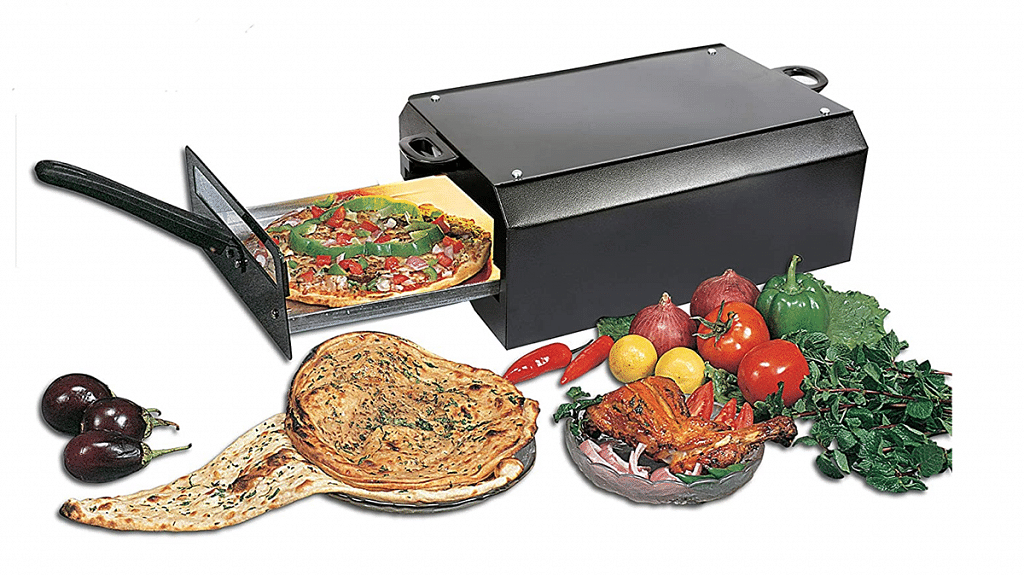 An automatic timer with a heat controller is included with the electric tandoor of the Bright Berg brand. The item is made of iron and has a simple black color scheme. Toughened glass windows, a sturdy exterior, shockproof construction, and an extra safe heating element are other advantages. This is shockproof and fixed with an additional safe heating element. The cost is Rs. 3,349 on Amazon.
| | |
| --- | --- |
| Material | Iron |
| Wattage | 2000 Watts |
| Style | Electric tandoor |
| Weight | 5Kgss |
Also Read | Best Kitchen Geysers In India: Popular Options From Faber, Venus, And More