Xiaomi India is on a roll. The company is launching back to back new gadgets in the Indian market from TV to smartphones and even tech accessories. Now, Xiaomi will soon launch the new Mi TV Webcam in India. The India launch of the new Mi TV Webcam will take place soon and here are all the details about it.
Mi TV Webcam – India Launch Date
The new Mi TV Webcam will be launched in India on June 24, 2021. Xiaomi India officially confirmed this launch date via Mi TV India's Twitter handle. The Twitter post of the company reads, "As clear as life itself! The times may call for social distancing, but we're doing our best to help bridge the gap. #MiTVWebcam allows for Full HD video calls with Google Duo. Launching on 24.06.2021."
Mi TV Webcam – Features
Xiaomi has not yet revealed the features of the upcoming Mi TV Webcam. However, as per some tipsters and leaked media reports, the Mi TV Webcam will be identical to the OnePlus webcam that was launched a few days ago along with the OnePlus U1S TV. In fact, both are made by the same manufacturer – Seevo.
The new Mi TV Webcam will be available as an accessory for Mi smart TVs. Using this, one can now enjoy even FHD video calls on television. It isn't exactly clear that whether it will work with smart TVs of other brands or not. But since it will be paired with the help of a USB Type-C slot, it should work on all TVs.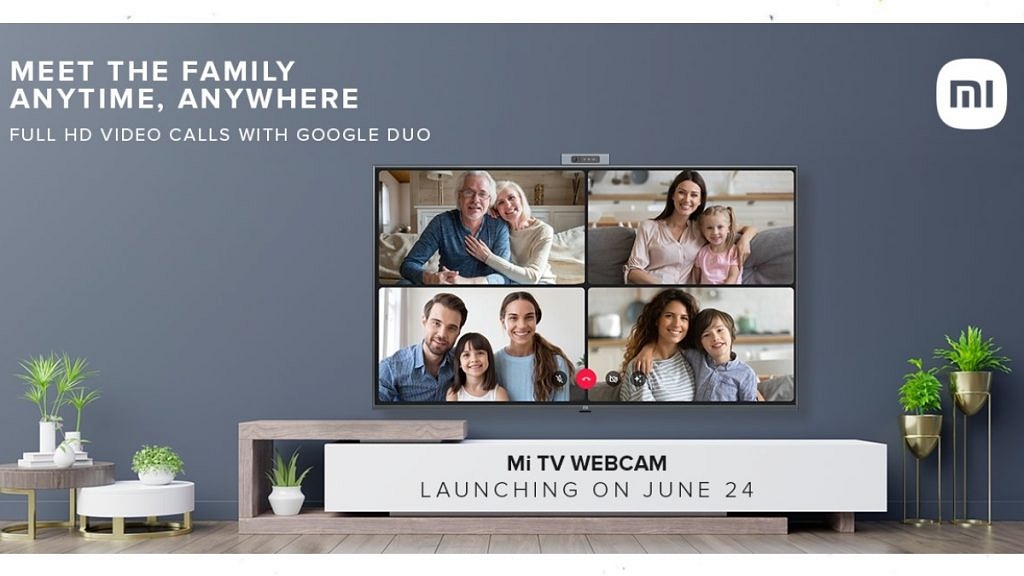 Mi TV Webcam – Price
The new Mi TV Webcam is expected to be priced under Rs 2,500 in India. At this price point, it can turn out to be a great accessory for those who want to have great quality video calls on big screens. Are you excited about the launch of the Mi TV Webcam? Do feel free to share with all of us in the comments section below. You can also join our GizNext Tech Enthusiast Telegram group (click via mobile to join) and even the GizNext Tech Enthusiast WhatsApp group which have been curated exclusively for the tech geeks.