Amazon has again launched its most popular pack for its users in India. The Rs. 129 was removed by Amazon after new guidelines came from the Reserve Bank of India, which asked for implementing an additional factor of authentication for recurring online transactions.
Amazon Rs. 129 Pack Details
Due to this new rule, Amazon removed Rs. 129 pack from its platform. However, Amazon again introduced the same package and now, users are allowed to continue the services with the same pack. Apart from this pack, Amazon offers two more plans that are priced at Rs 329 and Rs. 999. These plans offer services for three months and 12 months.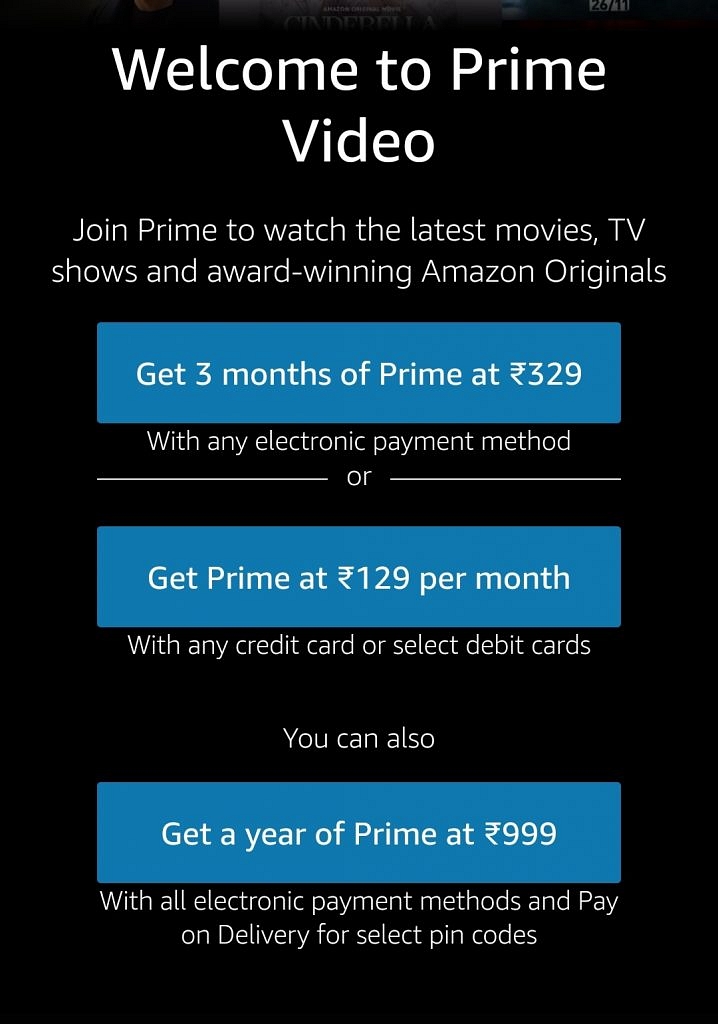 However, there is catch. The Rs. 129 Amazon Prime membership can be purchased via few debit cards, which are following RBI e-mandate guidelines. This means banks that have not complied with the new guidelines of RBI will not able to provide Rs. 129 pack facility to its customers.
Amazon Removes Free Trial Service
It is important to note that the OTT platform has removed the free trial facility from its platform after the implementation of new regulations. But still, if you are looking for ways to access Amazon Prime services for free for one month, then you should look at these Airtel prepaid plans.
Airtel plans are priced at Rs. 89, Rs. 129, Rs. 131, Rs. 149, Rs. 199, Rs. 219, Rs. 289, Rs. 249, Rs. 298, Rs. 299, Rs. 346, Rs. 399, Rs. 456, Rs. 499, Rs. 558, Rs. 598, Rs. 698, Rs. 699, Rs. 1,498, Rs. 2,498 respectively.
So, this is all about Amazon Prime membership. Please share valuable comments in the section below. Readers can join our GizNext Tech Enthusiast Telegram group and GizNext Tech Enthusiast WhatsApp group through mobiles.