Digitization is at its peak in the Indian subcontinent. With the Indian government's emphasis on improving the online services in the country, tech brands are also using all the possible leverages to help with the developments. Amongst such brands shaping up SaaS business structure in India is Shoptimize.
A subscription-based startup with an aim to help the modern-day one-stop D2C e-commerce businesses to boost sales and scale business. In an exclusive interview with Giznext, Mangesh Panditrao, CEO and Co-Founder, Shoptimize, shared some clear insight into the brand's operation, vision, and future aspects.
What exactly is Shoptimize? A brief overview of the services you offer.
Shoptimize is a subscription-based SaaS (software as a service) startup that assists businesses in managing their digital growth. The company offers online services to the D2C e-commerce brands to manage and boost their businesses in the online space.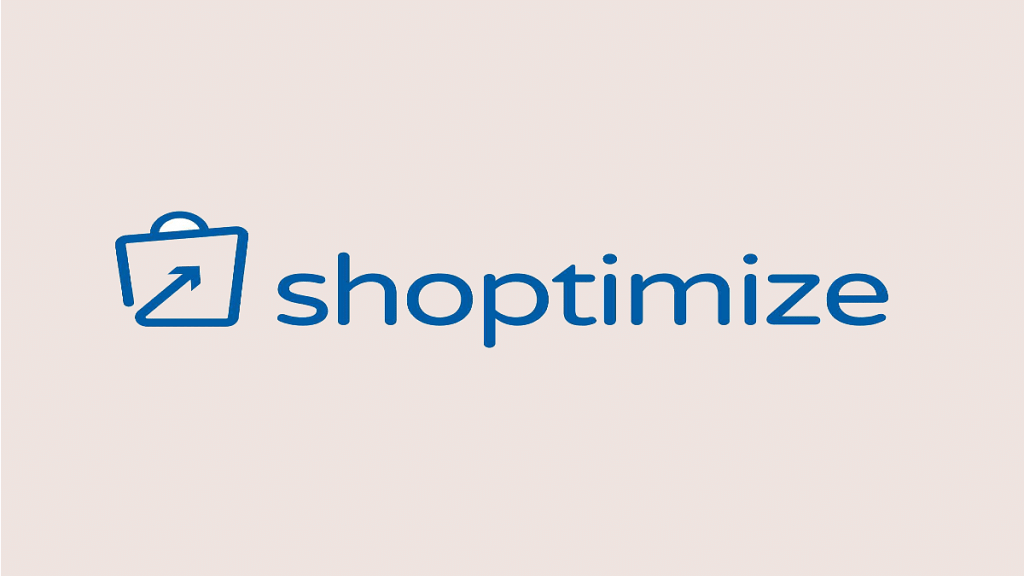 The company founder said, "We're a one-stop-shop for all D2C e-commerce requirements. Through our Shoptimize growth platform and accelerator program, we help brands scale their businesses. We enable brands to grow their e-commerce sales across the full life cycle – from attracting, converting to retaining customers."
How did the idea to design such a service strike?
As per Shoptimize's CEO, the company's vision to cater to D2C e-commerce businesses blossomed with the boom in the online marketplace. The brand was able to recognize the unchartered opportunities that could be leveraged using AI (artificial intelligence) technology.
Mr. Panditrao quoted, "We spotted potential in the D2C eCommerce market and realized that technology and AI could be leveraged to create a better online shopping experience. Our investors supported this concept, and thus, our journey began."
Data analysis has been one of the biggest tasks that the brand had to master to improve its services in the initial phase. The brand has looped in the strategies to improve its skill set with data analysis and help manage D2C brands' businesses hassle-free.
Adding on the company founder said, "During this journey, we learned that data-driven decision-making is the key to success in the face of increasing competition in the D2C industry. Even though there is a lot of data available, analyzing it and finding meaningful actions to promote growth requires a highly specialized skill set and cutting-edge technology. Understanding this, we launched the Shoptimize Growth Platform to assist brands in identifying hundreds of these opportunities and executing them at scale.
What all challenges have you overcome in the development phase? What has helped the brand?
We asked the brand what all challenges they experienced during the initial days. In response, brand awareness along with targeting the right individual or business has been one of the major tasks besides data analysis.
"When we first started, our initial challenge was creating brand awareness about the importance of having their own D2C channel. The more significant challenge for these brands later lies in scaling it and ensuring sustained growth in the face of fierce competition."
Finding the right individuals and brands (investors included) has been another challenging factor during Shoptimize's initial days of operation. "Since the D2C industry is relatively new in India, we had a hard time finding experienced talent, but given the growth now, we have an excellent pool of talent".
The pandemic has also played a vital role in the brand's success. That's due to the fact online marketplace saw a major hike in its user base during the pandemic. "It is here that Shoptimize has invested significantly and created a repeatable growth model for brands using its growth platform. While this industry was already gathering up steam, the pandemic expedited this shift and significantly boosted our business."
What is the Shoptimize Accelerator Program, and how is it helping brands grow?
The Shoptimize Accelerator Program is an exclusive, invite-only program that aims to assist consumer brands in achieving exponential revenue growth. This is the major driving force behind Shoptimize. This program operates on a revenue-sharing partnership model. The backbone of this program rests on the Growth Platform.
Shoptimize additionally provides digital marketing assistance, covering the entire cost of ad spending. This helps reduce the strain on working capital for the brands further allowing brands to invest in stock, inventory, and customer satisfaction.
The brands in this program saw a 300% growth month over month. Moreover, during the last festive season, the brand logged around a 55% increase in website conversion ratios. Shoptimze currently has over 100 merchants on the platform.
How has your growth been since its inception?
Shoptimize was introduced back in 2012 to help brands boost their digital presence and growth. Shoptimize has grown and evolved since its inception.  The Growth Platform and Accelerator Program have augmented the brand's services to help industries act upon the right opportunities and scale their D2C businesses.
Mr. Panditrao stated, "We started Shoptimize with two highly motivated individuals and have grown to over 100 team members and several hundred active merchants on the platform." Overall, the nine-year journey has been excellent, with plenty of opportunities for growth and learning. Additionally, we intend to expand on all fronts in the coming year" he added.
What are your future aspirations? Are you planning to expand your services to the international markets going forward?
Shoptimize is headquartered in Pune and is offering services in three other major Indian cities including Mumbai, Delhi & Bengaluru. Speaking of the growth plans, Shoptimize revealed its plans to expand services in Southeast Asia going forward. Post the initial success in India, the brand is focusing on growing 400 to 500% in the Indian market. We can expect Shoptimize's services to be available in other Indian cities as well.
What is Shoptimize's revenue model?
Shoptimize, a SaaS company, charges a one-time setup/integration cost, a recurring monthly subscription fee, and, in addition, a revenue share component as a part of its subscription-based commercial model.
The Shoptimize revenue share business model is unique in its own way. It aligns with the goals and achievements of the customers and is effective for both the brands and the company.
What is your target audience? How do you plan to cater to the Indian audience?
Currently, Shoptimize's prime target audience in the Indian market is D2C e-commerce brands. The brand will continue serving the same sector in the future as well.
Can we expect some new ventures from Shoptimize soon?
The technology landscape is changing very fast and there is a lot of innovation, be it in user experience, social commerce, conversational commerce, or ad tech. That's why we asked the company founder what all future endeavors we can expect from Shoptimize.
In response, Mr. Paditrao said, "We are constantly evolving and upgrading our growth platform to meet the changing needs of our customers." He further added that the brands can optimize the conversion journey with the new attribution model. By reading the date they get better clarity on how each of their acquisition channels is performing.