(Last Updated On: November 20, 2023)
Key Highlights
Snapdragon 7 Gen 3 chipset arrives with CPU and GPU enhancements
Is a successor to Snapdragon 7 Gen 2 with octa-core CPU
Fabricated using 4nm process
5G mobile technology is advancing rapidly globally and both Qualcomm and MediaTek are actively expanding their presence with new processors for smartphones and tablets. The former has just introduced a new premium 5G chipset for premium mid-range devices called the Snapdragon 7 Gen 3. The latest 5G mobile processor from Qualcomm brings enhanced GPU and CPU efficiency over its precursor. Take a look at the top highlights and the expected smartphones to feature this processor.
Qualcomm Snapdragon 7 Gen 3 5G Processor: Key Highlights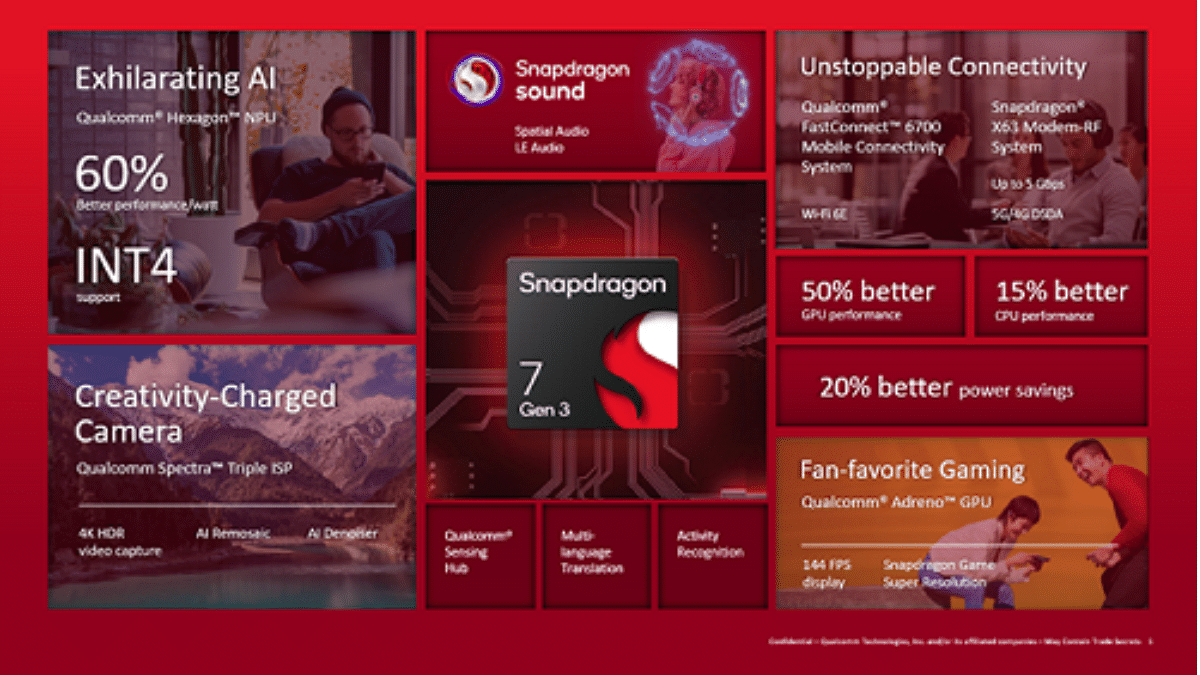 The Qualcomm Snapdragon 7 Gen 3 is fabricated using a 4nm process
Currently the manufacturer is not revealed and it remains to be seen if Qualcomm has sourced fabrication node from TSMC like the previous-gen models or from Samsung
Snapdragon 7 Gen 3 features octa-core CPU cluster
Includes a single 2.6GHz core combined with three 2.4GHz performance cores, and four 1.8GHz efficiency cores
Comes with dedicated game-centric GPU features such as Adreno HDR Fast Blend and Qualcomm Game Quick
GPU name not confirmed but is said to offer 50 percent improved GPU efficiency compared to the previous processor model
Also includes a built-in Hexagon NPU
This allows the chipset to be quick with AI amd machine learning (60 percent improvement over Snapdragon 7 Gen 2)
Memory features include support for LPDDR5T RAM
Maximum memory support is up to 16GB
Maximum memory frequency is 3200MHz
Snapdragon 7 Gen 3 processor comes with UFS 3.1 storage type support
Multimedia aspects with the Snapdragon 7 Gen 3 chipset includes compatibility with 4K@60Hz screen resolution
It also supports a higher resolution of up to WFHD+@168z Hz resolution
Camera compatibility with the Snapdragon 7 Gen 3 is up to 200MP lens support with 4K@60Hz HDR video recording
Is 5G mobile chipset featuring Snapdragon X63 5G modem-RF system for faster connectivity speeds
UsesWi-Fi 6/ 6E fast wireless network backed by Qualcomm FastConnect 6700
List Of Phones Expected With Qualcomm Snapdragon 7 Gen 3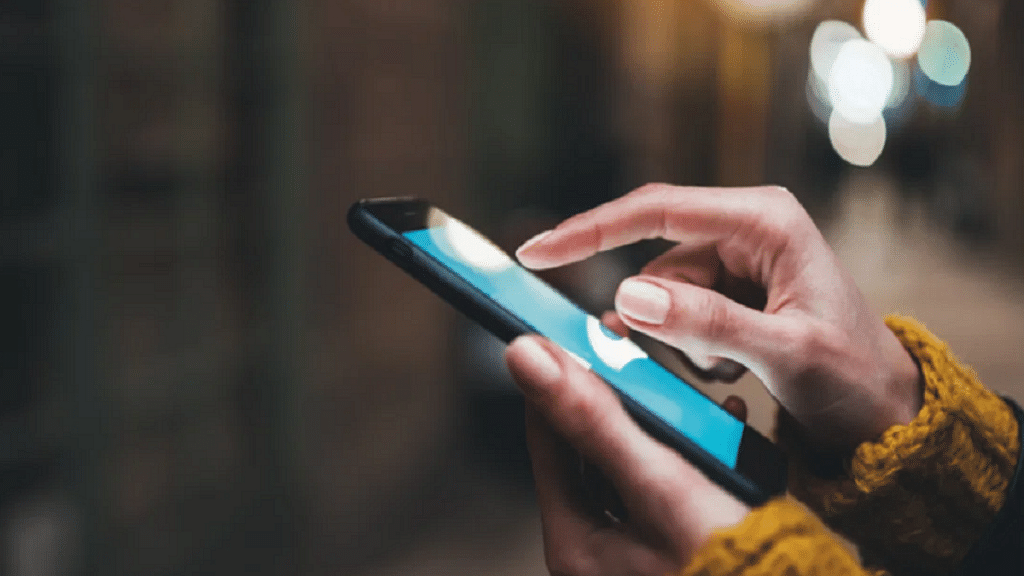 The confirmed roadmap for the upcoming Android smarphones powered by the Snapdragon 7 Gen 3 chipset is not yet confirmed. But rumors are rife that Vivo and Honor could use this latest premium mid-tier 5G mobile chipset with the next-gen V30 and Honor 100 series.
Also Read: Qualcomm Snapdragon 888 Vs Samsung Exynos 2100: Best Smartphone Processor?