The electric mobility segment in India is still in its nascent stage when compared to those in developed countries. However, the sudden spike in demand and much-needed push by governments have resulted in several names joining the bandwagon. As a result of this, we have got several new-age electric two-wheelers which are bettering in performance and efficiency.
However, many of the new models are entering the entry-level category, which has restricted performance and outputs. Some of these restrictions include a power output of less than 250W and a top speed of less than 25 kmph. These restrictions enable them to comply with the E-bike category under the Central Motor Vehicle Rules (CMVR). For this category, one does not require registration of the vehicle and a valid driver's license. Following are some of the most popular electric two-wheelers falling in the E-bike category, which do not require a valid driver's license to ride:
Joy E-bike Monster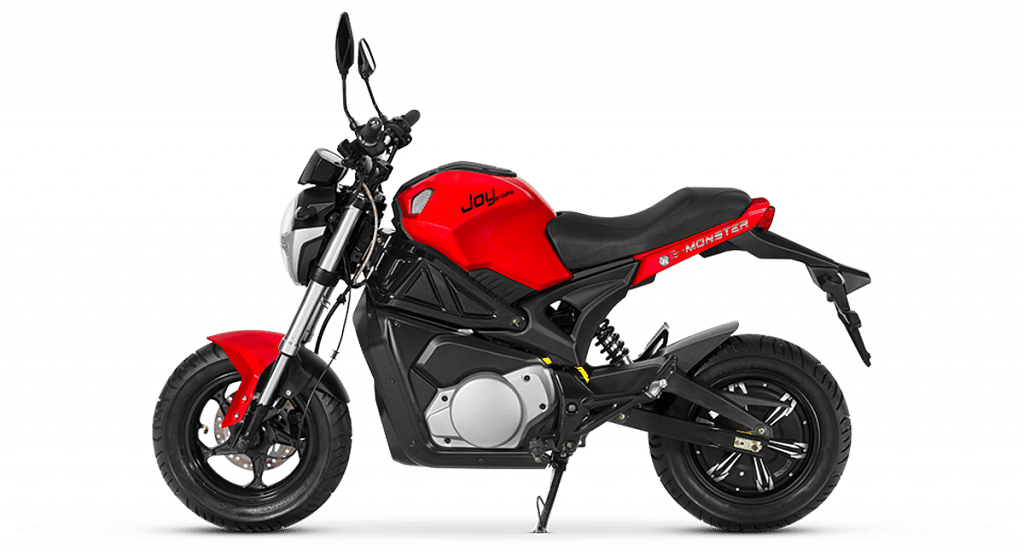 Fancied owning a Honda Grom in India? While that's going to be a distant dream, for the time being, Joy E-bike is offering a similar kind of mini-bike essence to the Monster. The Joy E-bike Monster looks like a conventional motorcycle but attracts glances due to its compact dimensions. Powering the Monster is a 250W hub motor and a lithium-ion battery pack, with the latter offering a decent range of 75 km. The Monster also gets premium features like upside-down front telescopic forks, a digital instrument console and front and rear disc brakes.
AMO Fiesty

Coming from the portfolio of AMO Electric Bikes, AMO Fiesty is an affordable option with a visually appealing design targeted at youngsters. While the AMO Fiesty is an entry-level option, it is decently equipped with features like a front disc brake, alloy wheels, side stand sensor and electronically-assisted braking system.
AMO Jaunty Pro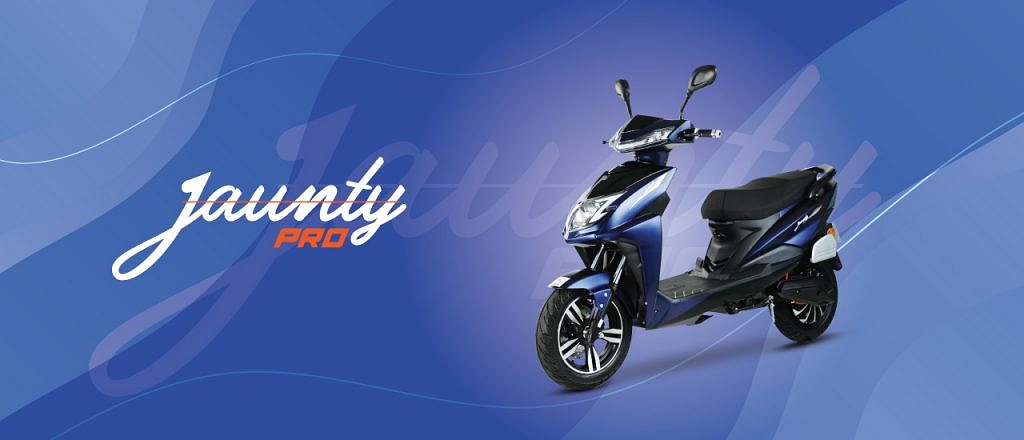 Another offering from AMO Electric Bikes, the Jaunty Pro is a slightly more desirable product than the Fiesty. Designed for daily urban riding duties, the AMO Jaunty Pro features an electronically-assisted braking system, alloy wheels and a stylish headlamp.
Hop Lyf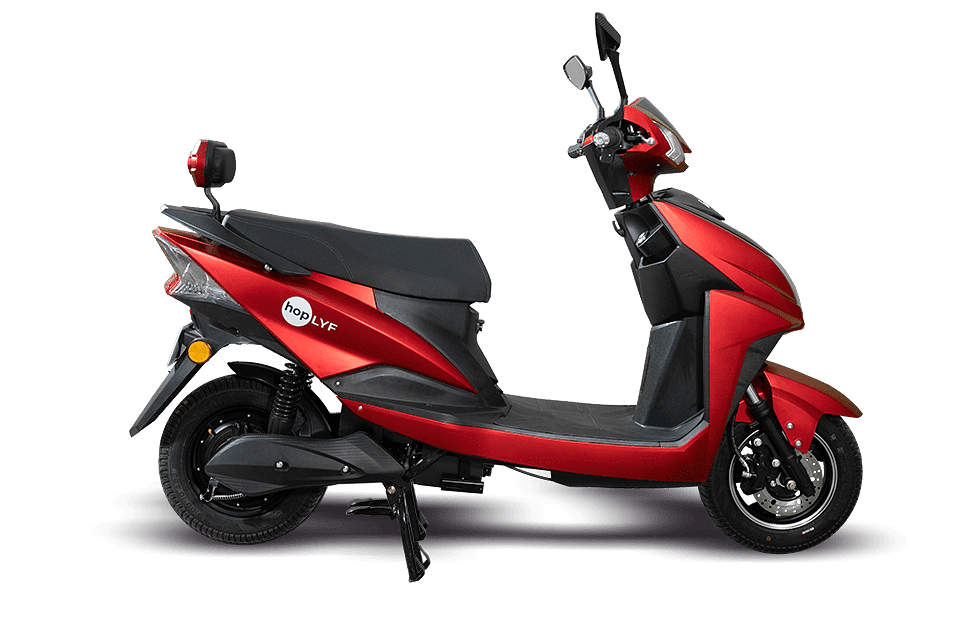 The Hop Lyf is another entry-level E-bike from Jaipur-based HOP electric mobility. The scooter features a lithium-ion battery, which can go between 70 to 125 km on a single charge. The Hop Lyf is available in both standard and extended range variants and does not require a license.
Hero Electric Optima E5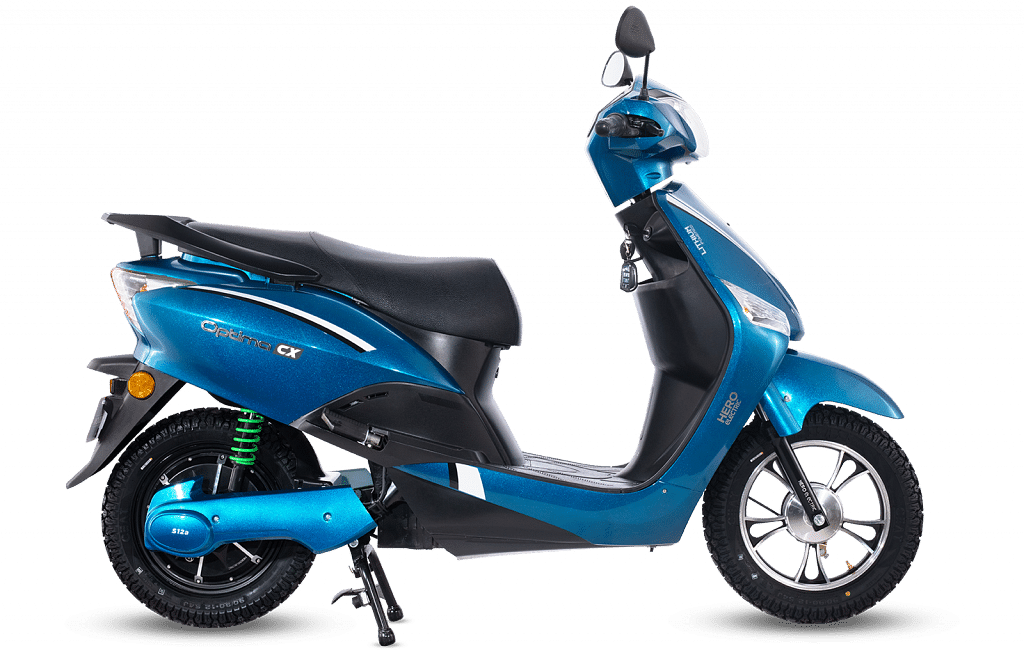 The Hero Electric Optima E5 has emerged as one of the highest-selling E-bikes in the country that do not require a driving license. It looks like any other conventional IC engine scooter. However, it gets a floorboard-mounted battery back and a 250W electric motor. The scooter is available in two versions – one with a lead-acid battery pack and the other with a more premium lithium-ion battery pack. Other salient features of Hero Electric Optima E5 include 16-inch alloy wheels and drum brakes on both wheels.
Hero Electric Flash E2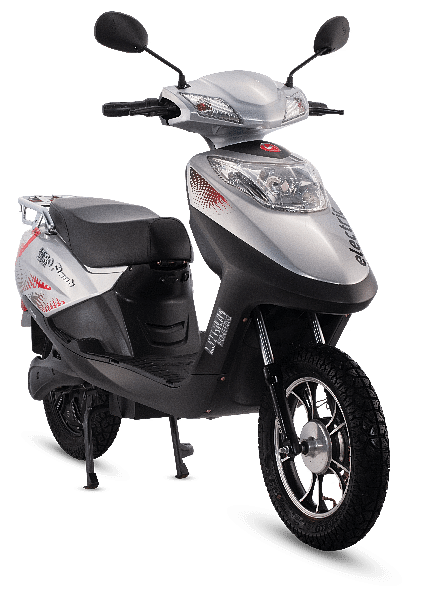 The Hero Electric Flash E2 is one of the most affordable electric scooters with a lithium-ion battery pack in India. Powering the Flash E2 is a hub-mounted 250W electric motor, which is assisted by a 48V 28Ah lithium-ion battery. Tipping the weighing scales at just 69 kg, the Hero Electric Flash E2 has a top speed of 25 kmph.
Okinawa R30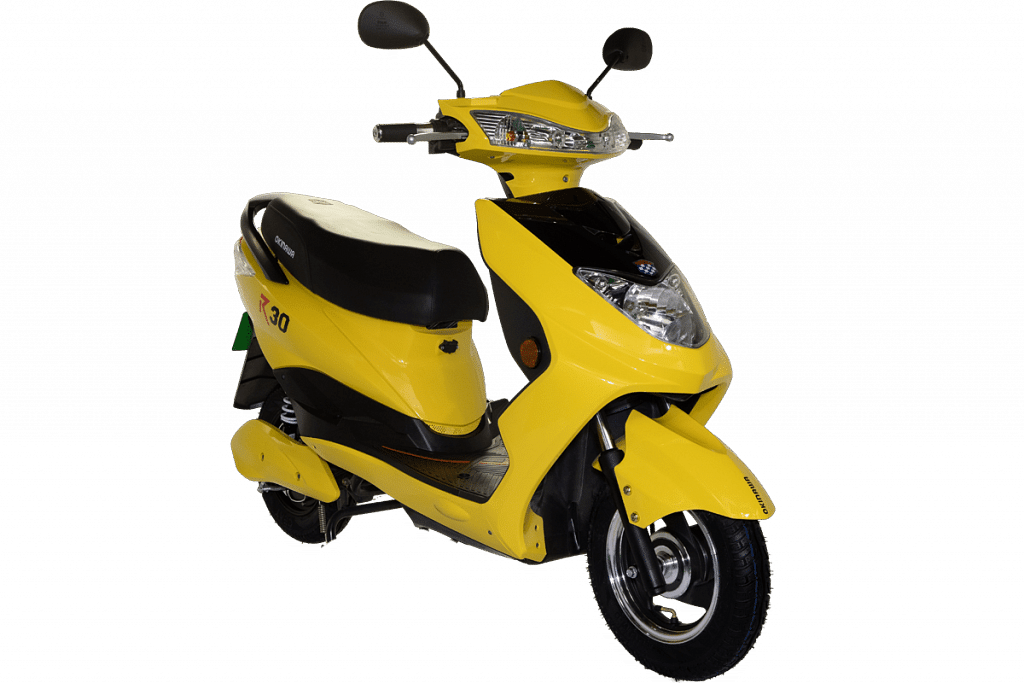 While Okinawa has climbed the ladder of fam with the Praise Pro, the R30 serves as its most affordable model. The Okinawa R30 comes with a hub-mounted 250W electric motor and a 1.34 kWh lithium-ion battery pack. The R30's battery pack takes 4-5 hours for a full charge and provides a range of around 60 km.
Odysse E2Go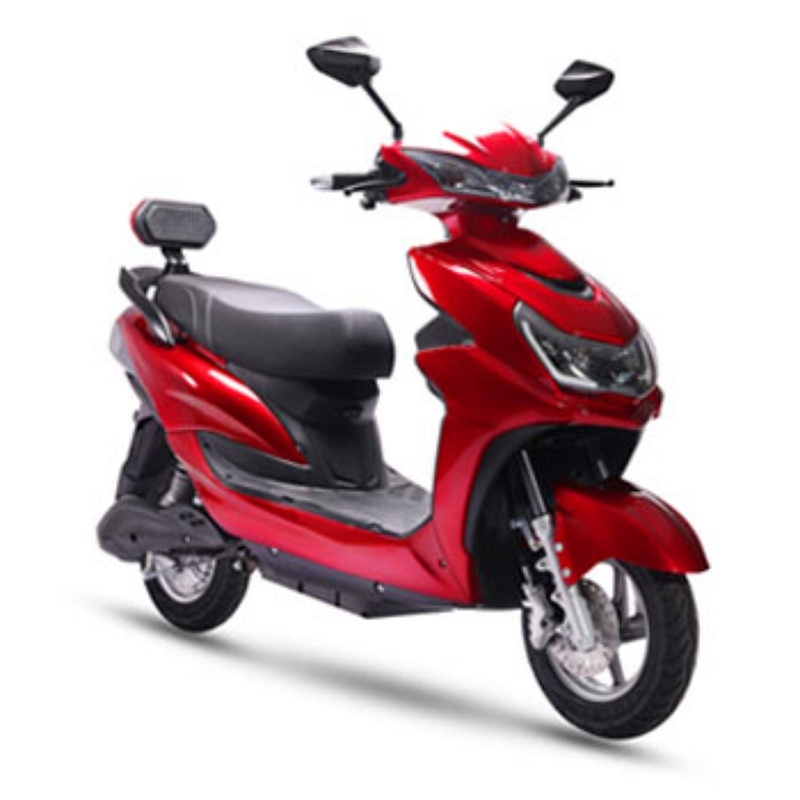 Another new entrant in the E-bike category is the sharp-looking Odysse E2Go. This electric scooter has a 250W, 60V BLDC motor and a lithium-ion battery, with the latter offering a range of 60 km. The battery of E2Go takes around 4-5 hours for a full charge. The scooter gets a couple of handy features like LED headlamps and a pillion backrest.
Techo Electra Neo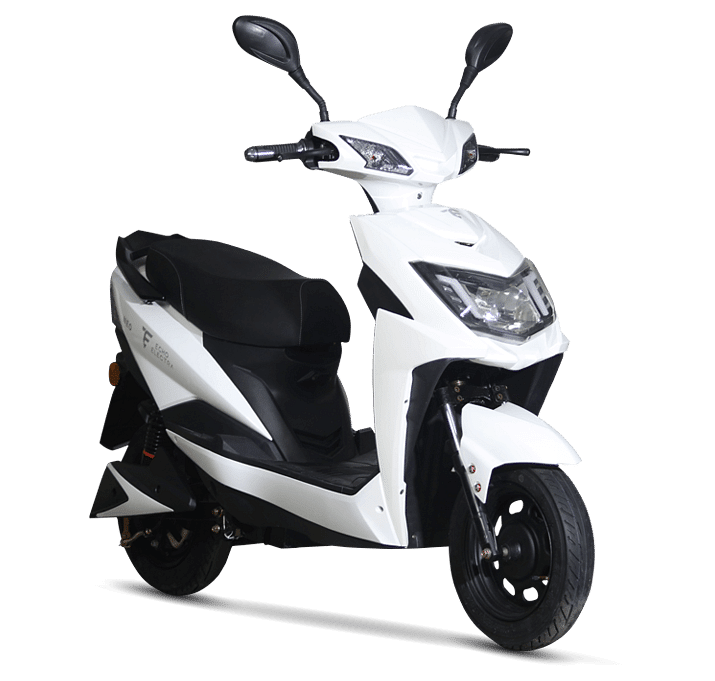 Another affordable electric scooter which can be ridden without a valid driver's license is Techo Electra Neo. This E-Bike comes with an edgy-looking design and features like an LED headlamp with daytime running LEDs. Power comes from a 250W electric motor, with the scooter getting four 12V 20Ah lead-acid batteries claiming a range of 55-60 km.
Evolet Pony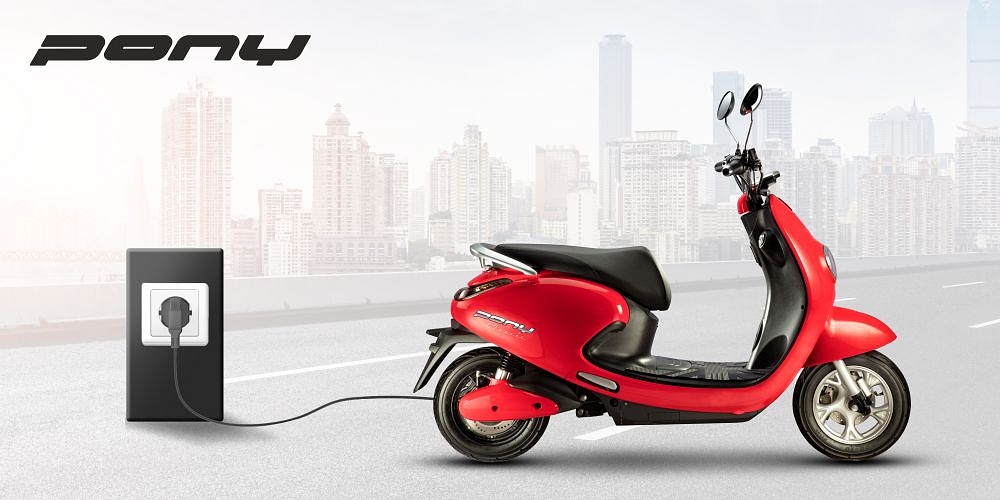 The Evolet Pony has an impressive rounded retro-themed design, which makes it look different from other E-bikes. With funky looks and affordable pricing, it is aimed at newer riders. The Evolet Pony is available in two variants – EZ and Classic, both of which get a 250W motor. The Pony EZ has a 48V 24Ah lead-acid battery, which offers a range of 60 km. On the other hand, the Pony Classic has a 48V 24Ah lithium-ion battery, which returns a higher range of 80 km.